My Experience in Evolvement – Kamorie Thomas, Navajo Preparatory School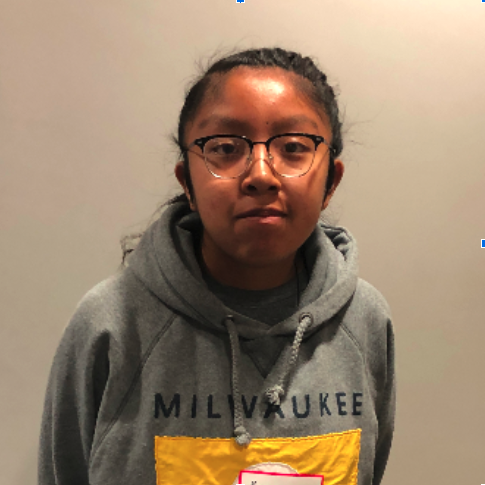 My name is Kamorie Thomas and I go to Navajo Preparatory School and I have been in Evolvement for two years going into my third year. I joined Evolvement to be a part of making a difference in communities and doing something that can help change other people's lives. Also to improve on my public speaking. The process of joining Evolvement was not that hard, it was easy. I have a few friends who are in Evolvement. I had a school advisor suggest I be involved in Evolvement and explained to me what they did and what they do.
My first training was during my sophomore year. I was nervous during my first training because I only knew a little bit of the process but when I got the training it was fun! I didn't really have any experience in public speaking and talking to people that I didn't know but, I met some new people and heard their experiences. The training had different activities that were interactive which made the training more fun for me. Also to be able to listen to other people's views and what they thought. My favorite activity during the training was watching the different videos about tobacco and being able to hear other people's reaction and their thoughts of what they could do to help stop what they saw in those videos. As I did the activity we were split into different groups and assigned one video and watching those videos impacted me because kids were in these videos. The videos hit my soft spot – thinking about kids having access to tobacco products and thinking it's candy would put them in danger. Those kids don't know what those products are. That was one of my favorite activities, talking about what can be done and to prevent kids from accessing these products.
From the experience I had, I had gained more knowledge of what Evolvement does and what they work with. I also learned more about tobacco and the statistics. From the training I have also benefited from sharing my thoughts and having more confidence in talking to many people in one room. For new Evolvement students that are going to the upcoming training should expect a warm welcome and friendly people and cool team members that are there to help. For the returning Evolvement students, keep having a fun time taking down tobacco and help the new students learn and help them be a part of something that will surely make a difference.
My Experience in Evolvement – Kamorie Thomas, Navajo Preparatory School