Finding that Fire Within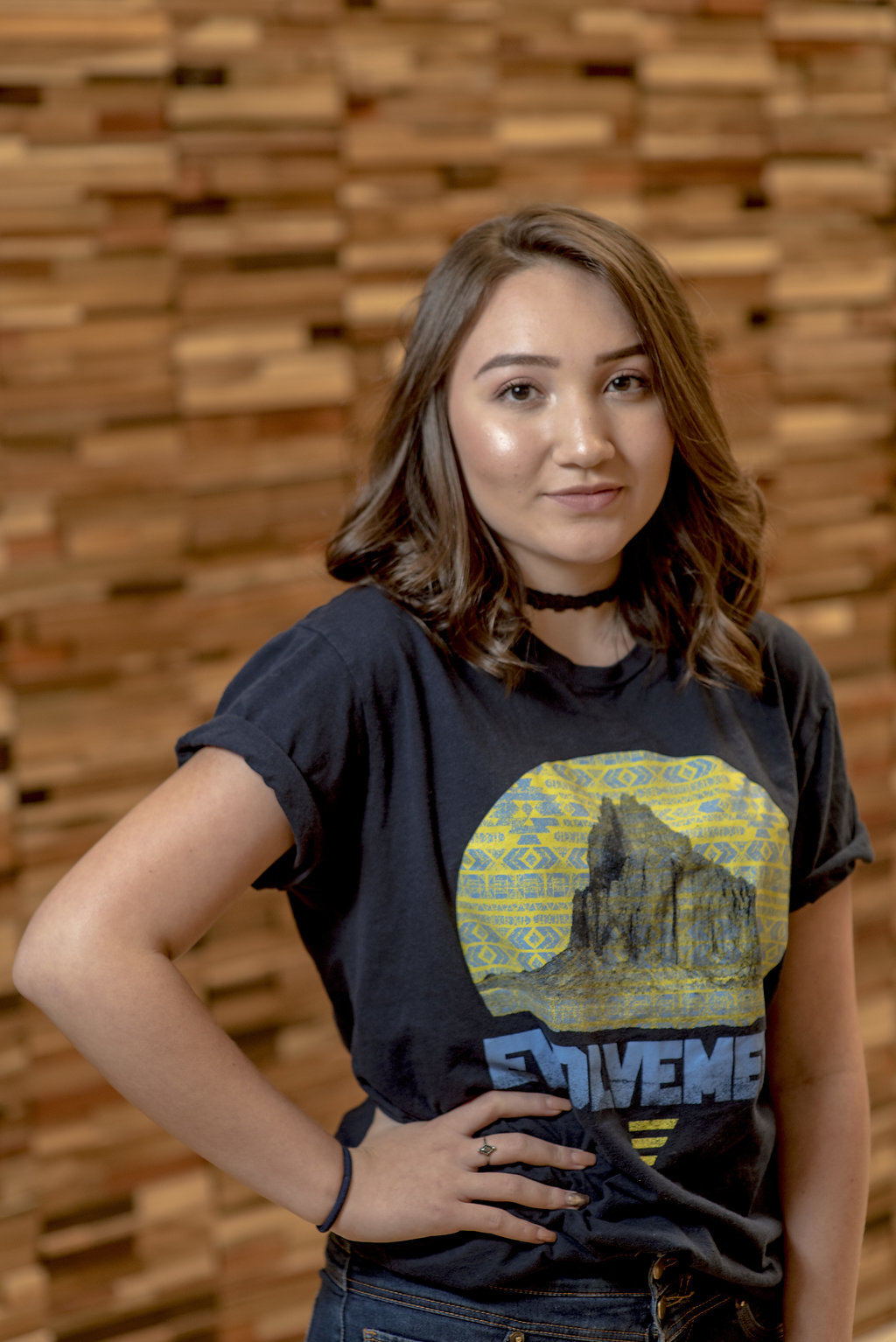 My name is Jaeann Gonzales and I have just completed this magnificent journey called High School. I plan on attending the New Mexico Institute of Mining and Technology beginning in the Fall of 2019, and I will be pursuing a career in Chemical Engineering. I have been a part of the Evolvement New Mexico program for 3 years, and I have had the opportunity to be on the Evolvement New Mexico Leadership team for the last two years, holding the positions of Co-Social chair, and Public Speaking Chair. Over the last three years I have not only had the opportunity to create amazing bonds with fellow Evolvers and Evolvement staff, but I have also attended a multitude of events working with both 24/7 NM and No Minor Sale in an effort to create a healthier New Mexico.
Being part of Evolvement has become such an important aspect of my life. Not only have I gained confidence, but I have also acquired many skills in public speaking, community engagement, and getting conversations started about important topics. Being a young advocate is definitely a challenge at times, but through perseverance, determination, and teamwork, Evolvement has taught me that no issue is too big for us. Working on tobacco control has also been very significant in my life because I have had many family members struggle with tobacco addiction. Through my work with Evolvement I have not only had the opportunity to advocate for generations before me, but also have done work with our Albuquerque Public School District to ensure that those who come after me are able to learn in safe, healthy environments. One of my most memorable moments in Evolvement was at the NM ACT day in Santa Fe. Myself and other Evolvers were working together to introduce Legislators to our program as well as educate them on the importance and impact tobacco control work is to our state. In the midst of conversations, I see Representative Sarah Maestas Barnes, who I had a previous meeting with about Evolvement. Ms.Barnes recognized me! She then encouraged the other Evolvers and I to continue our work as youth advocates and let us know that our voice mattered, and someone was listening. This moment showed me that all of this work I was doing, meetings, presentations, press conferences, it was all truly making an impact, and I was definitely not ready to stop yet.
Although I have graduated from my work in Evolvement, my advocacy will not stop. The skills I have gained, and the knowledge I now have about policy change, politics, and especially public speaking are things I will continue to implement in my life to continue advocacy for my community. I still plan on continuing to make strides in creating healthier environments, and I hope with the wisdom I gain in my next venture, I will be able to expand this advocacy journey beyond anyone can imagine. I hope that our youth continue to use their voices for good, and use programs like Evolvement to not only speak on community issues, but also to find their true potential. Without Evolvement I would have never been as confident as I am today in my skills and knowledge. Programs like Evolvement not only help us uplift ourselves, but our community, and most importantly, our generation. I hope you all continue to do amazing things, inspire each other, and find that fire within yourself.
Finding that Fire Within