A Day at the Capitol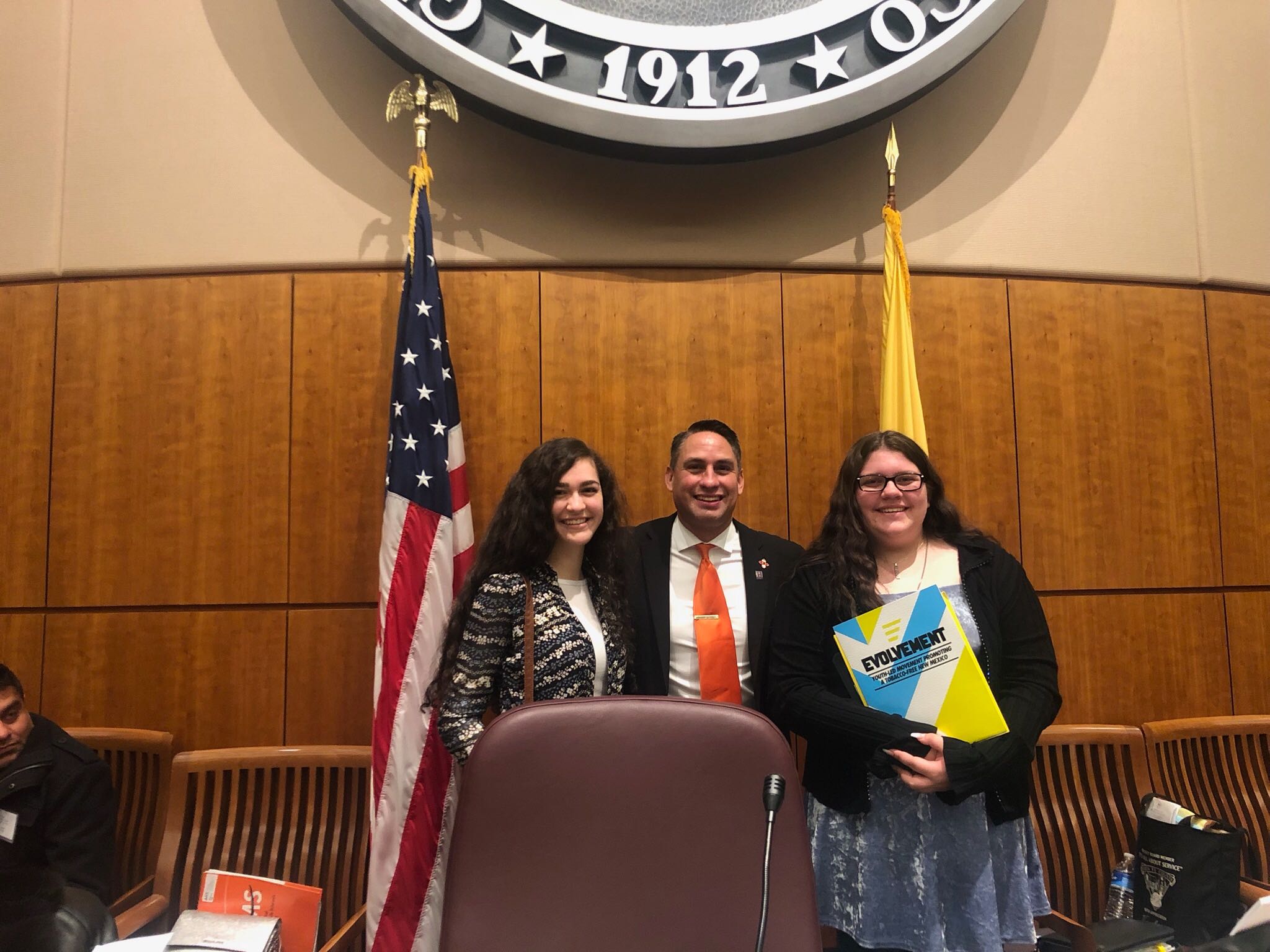 Hi my name is Tammy. I'm a student at Atrisco Heritage Academy High School. This is my first year in Evolvement. So far, I have even been to Moriarty and presented an award to the Moriarty-Edgewood School Board for adopting our 100% comprehensive tobacco free school policy.
I also was able to attend NM ACT Day at the Capitol in February 2019. It was an amazing experience. We traveled to Santa Fe together, prepped for our meetings with Legislators and I even got to speak with the Lieutenant Governor Howie Morales. He was very impressed and supportive of the work Evolvement Youth are doing. Many of the Legislators were welcoming and willing to listen to us. 11 Evolvement youth met with 14 State Representatives and Senators. This experience really made me feel our voices were being heard.
The day confirmed that the work Evolvement youth are doing is very important. Evolvement works with two campaigns, the 24/7 NM Campaign and the No Minor Sale Campaign. We were able to briefly explain the work we do for both campaigns as youth advocates, provide examples of our events, and show Legislators our impact across the state. This day was life changing & I am excited to continue my efforts with Evolvement to help make a change!
A Day at the Capitol